Gold Coast Cruises
Preferred Suppliers
We love our chosen Wedding Vendors and we know you will too!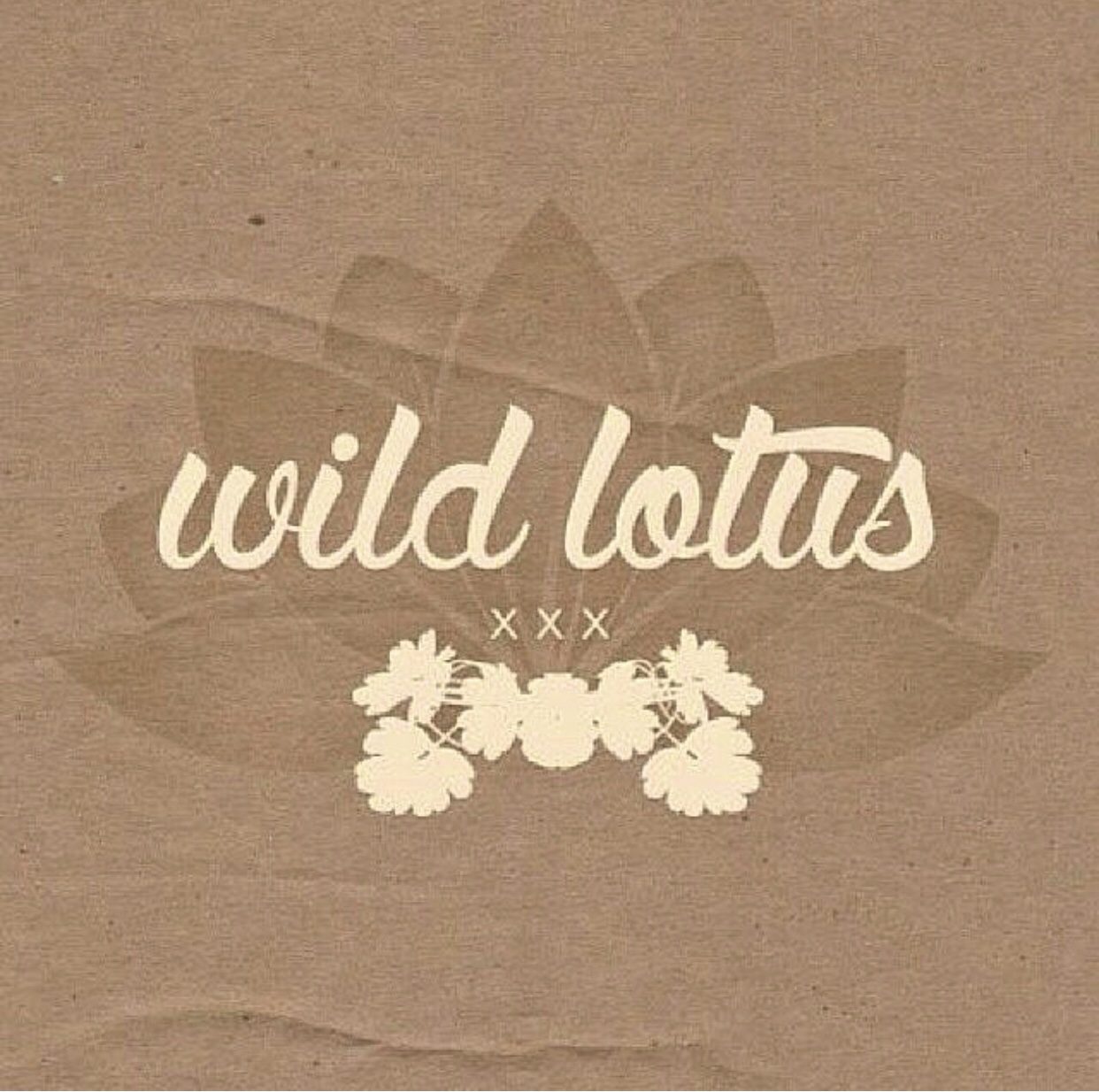 WILD LOTUS XXX GOLD COAST FLORIST
Wedding flowers are our passion here at Wild Lotus xxx! Extravagant or simple, modern or traditional, timeless or unusual, however you picture your perfect day, Imogen will be with you all the way. 
The things to think about are the theme of your wedding, the colour scheme, the season, the shape and size of the flowers you'd like to carry or wear, how detailed your dress or suit is, and many other elements of your wedding. We like to make these decisions as simple and easy as possible for you. 
Gold Coast Cruises 'The Lady' floral package inclusions will consist of seasonal flowers and are tailored to the client's colour scheme. Let's get super creative! Click to visit Wild Lotus xxx Gold Coast Florist on Facebook or Instagram.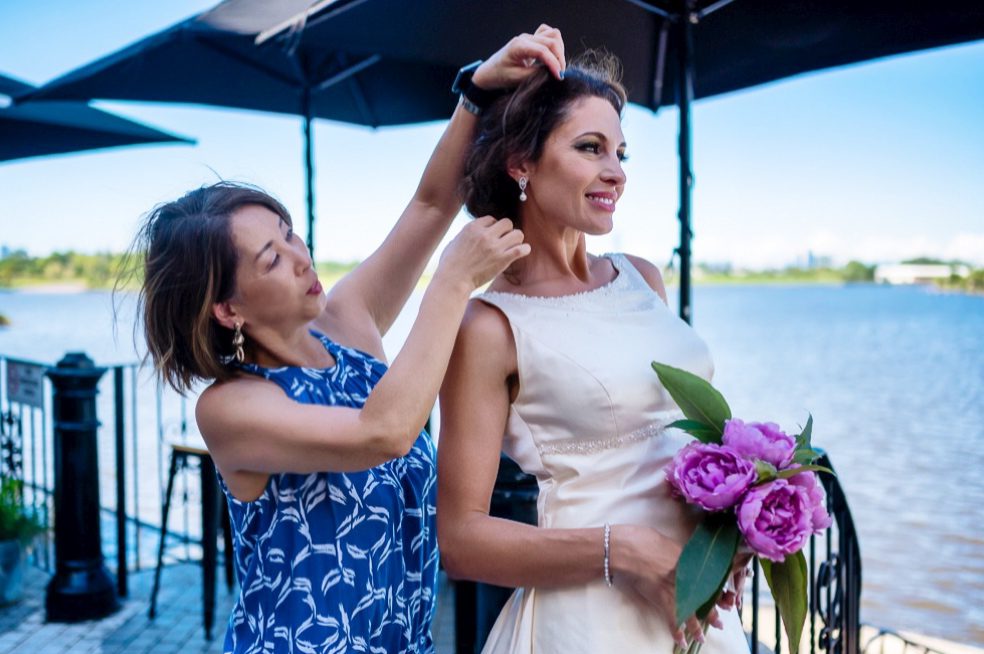 Kanae is a professional freelance hair stylist and makeup artist based on the Gold Coast with over 20 years experience in hairdressing and 12 years experience in makeup.  Hair Makeup Charm offers excellent technique and quality products to achieve your preferred look for your special occasion.  
Kanae understands how much planning goes into your wedding day, with some of the pampering starting weeks before the big day. She appreciates that you need to trust your stylist to make you look amazing! Whether your desired look is natural or full coverage, Kanae will work together with you to ensure your desired result is achieved. Hair Makeup Charm services cover the areas of Gold Coast, Brisbane and Byron Bay. Click to visit Hair Makeup Charm on Facebook or Instagram.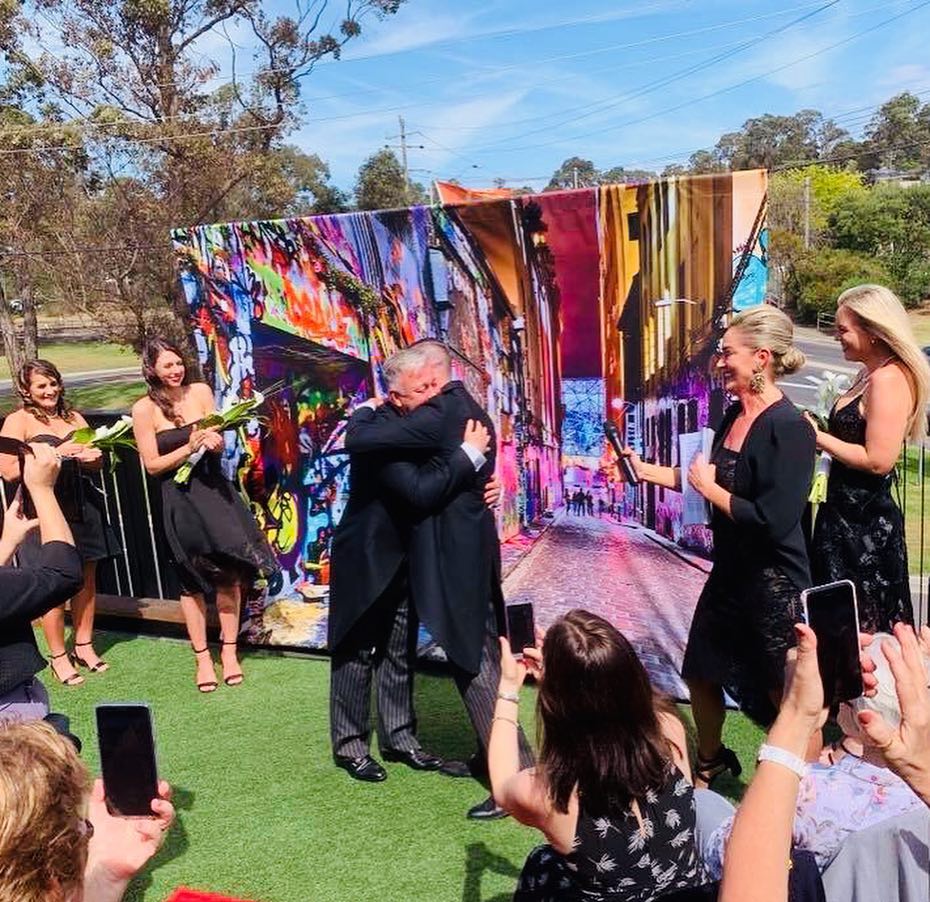 DANIELLE LEDGERWOOD CELEBRANT
Congratulations! Your wedding day is one of the most important days in your life. This precious moment is about YOU and celebrating your love. I am a qualified Civil Marriage Celebrant appointed by the Commonwealth Attorney-General's Department in 2009. It feels totally natural to be a Marriage Celebrant because I am a hopeless romantic and enjoy presiding over life's most personal ceremonial moments. My approach is professional, organised, genuine and fun! My experience and guidance will assist in creating a unique, stylish and sophisticated ceremony that is delivered with class. Click to visit Danielle Ledgerwood Marriage Celebrant on Facebook or Instagram.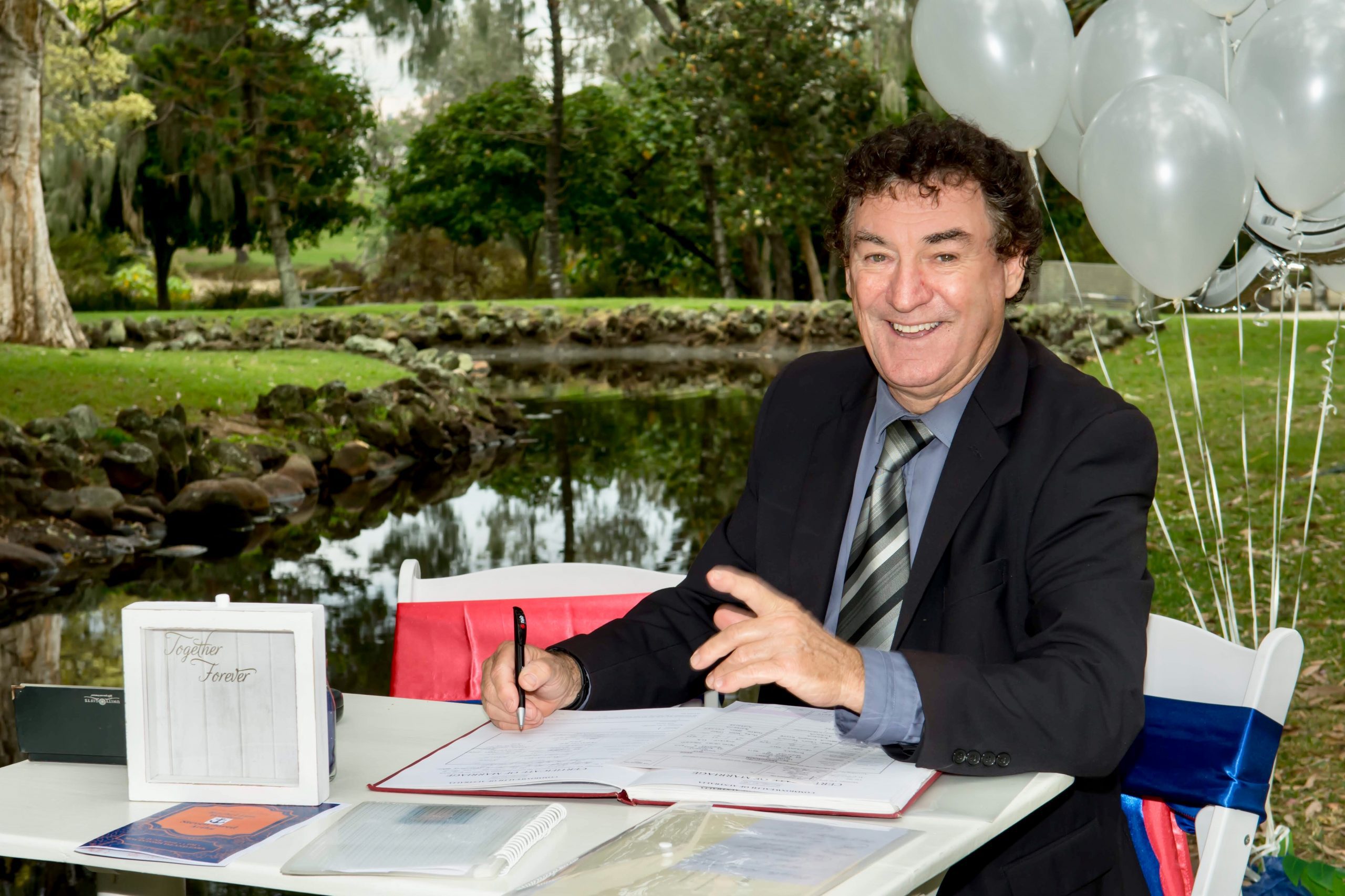 MAX WARMINGTON CELEBRANT​
Experience the wedding of your dreams – a wedding ceremony that is full of love and happiness – a ceremony you, your family and friends will remember and talk about for years to come. By inviting Max to facilitate your wedding ceremony, you will also have peace of mind knowing that all the legal requirements will be attended to efficiently, helping you relax and enjoy your special day. Established in 1983. Click to visit Max Warmington on Facebook.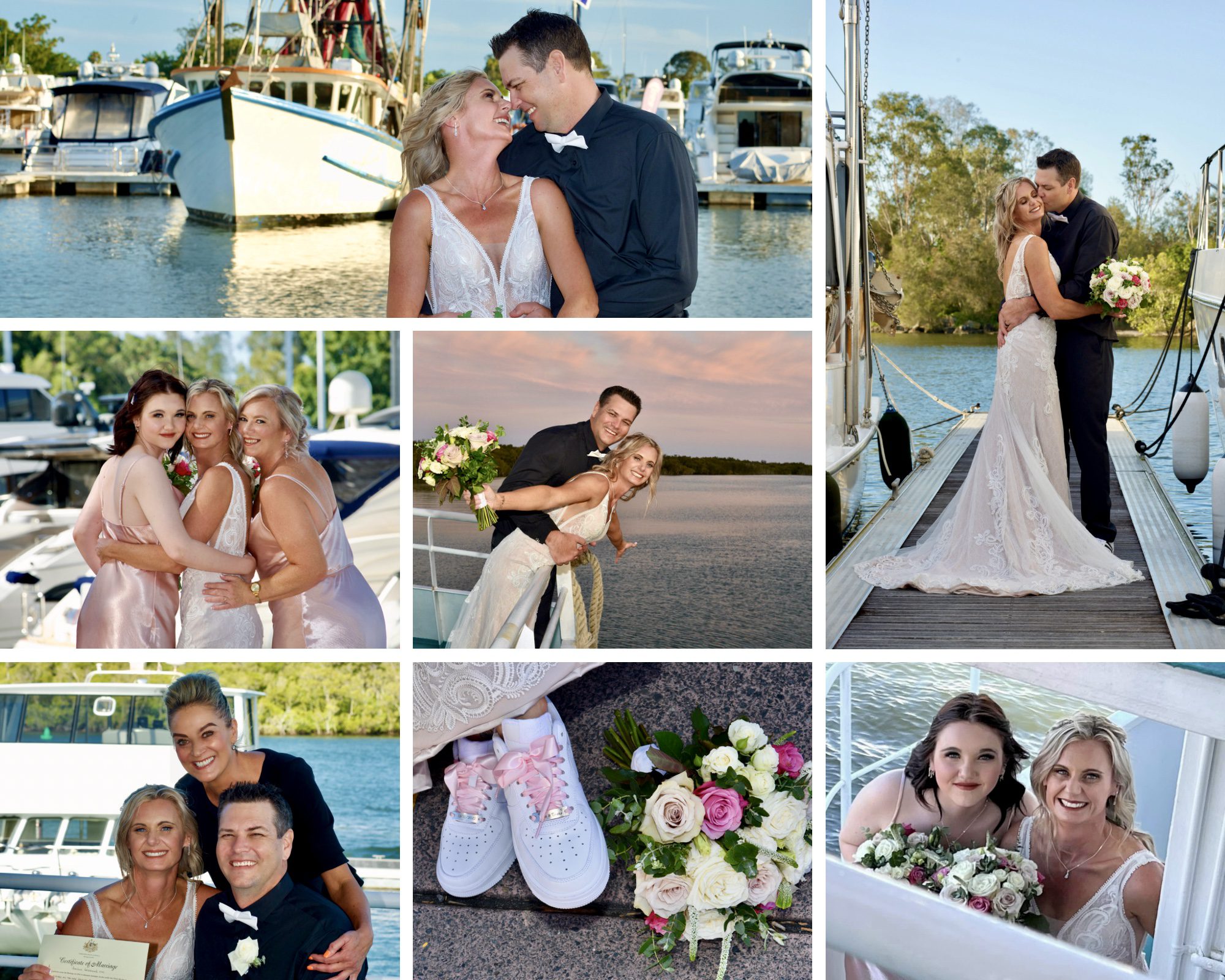 GO WITH THE FLOW is my motto! Romance, beauty, personal touches, capturing the light, being relaxed and totally at ease – these are the things that matter most to me in my creative photography. With over 25 years of professional wedding photography, I am still passionate and a total perfectionist in my work and know that creating 'Everlasting Love' is much like developing 'Everlasting Memories' – they both take time, patience, love and dedication. Nothing is too much trouble, no stress, just smooth photo shoots. You can be yourselves and trust I will capture the essence of your most special day. I have been a photographer with 'The Lady' for over 15 years and captured many gorgeous weddings, birthdays and Sunday Funday moments. Click to visit Shirley Hans Photography on Facebook or Instagram.
RUTH PETRE - WET PAINT PHOTOGRAPHY
My name is Ruth Petre and I would be delighted to cover your special day!! Capturing unforgettable moments, and creating beautiful memories, I offer a creative and informal professional photography service. With a background in photojournalism and studio photography in my home country of New Zealand, I began Wet Paint Photography on the Gold Coast in 2000 and was voted Gold Coast Wedding Photographer of the Year in 2019 by the Gold Coast Bulletin. I love the stunning and varied backgrounds our beautiful Gold Coast has to offer and specialise in natural images with an artistic flair. Your high-resolution printable images will be edited and provided on a USB for your convenience. Click to visit Wet Paint Photography on Facebook or Instagram.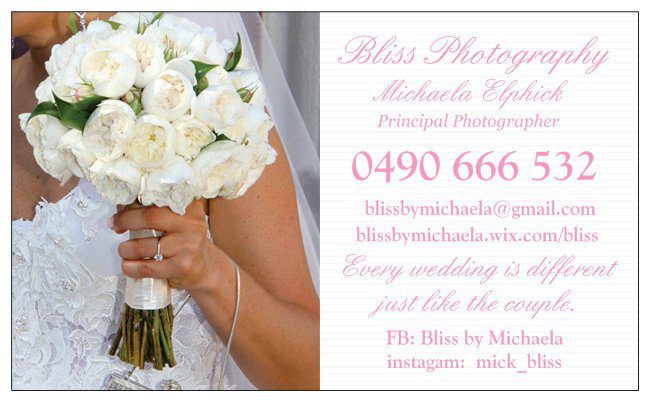 BLISS PHOTOGRAPHY BY MICHAELA
Hello… I am Michaela and I am Bliss Photography. Congratulations on your upcoming wedding. Having been a Professional Wedding Photographer for over 20 years, I have witnessed both intimate and big wedding day celebrations. Every wedding is unique, just like the couples, so the images we capture are going to reflect different styles and the number of images photographed will vary. All of your edited images will be presented on a USB, ready for you to share with family and friends. Click to visit Michaela Bliss Photography on Instagram.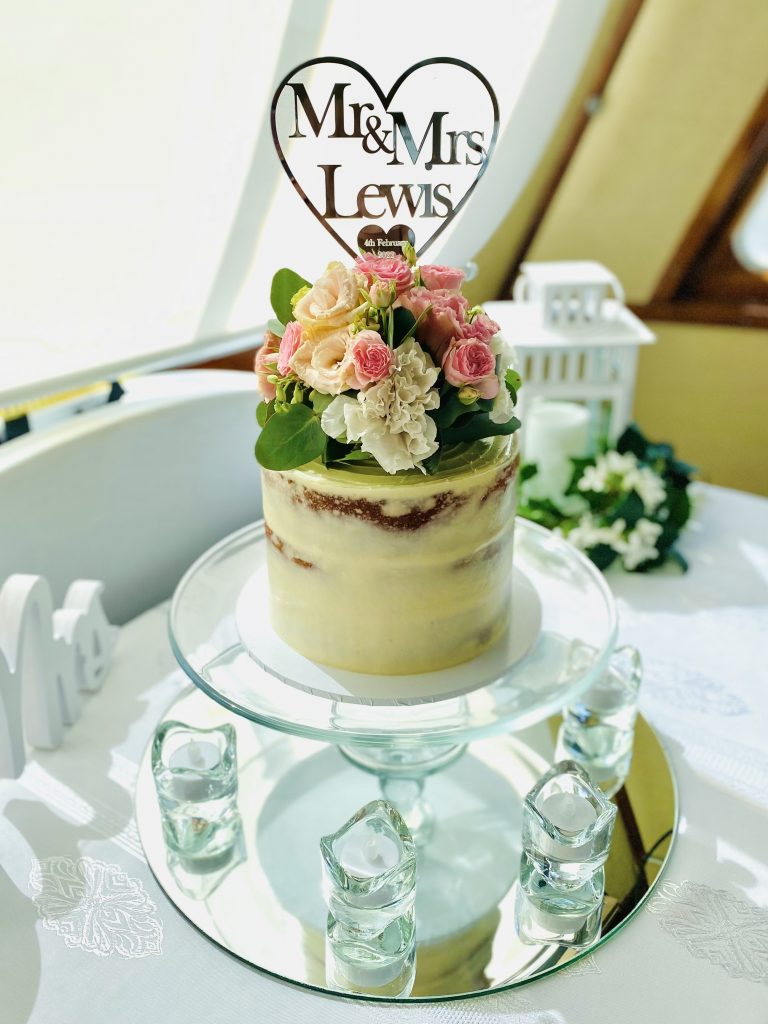 Prue understands how important big events like weddings, significant birthdays and celebrations are in people's lives. As an ex-event coordinator she also understands the time, effort and money that goes into making an event perfect. Her own wedding cake was burnt, and some 25 years later, she hasn't forgotten the feeling of disappointment that realisation brought. With this in mind, she endeavours to ensure your cake is something to be remembered for all the right reasons. People often comment "visually beautiful" and "you could taste the love that's been added". Click to visit Prue's Cakes on Facebook or Instagram.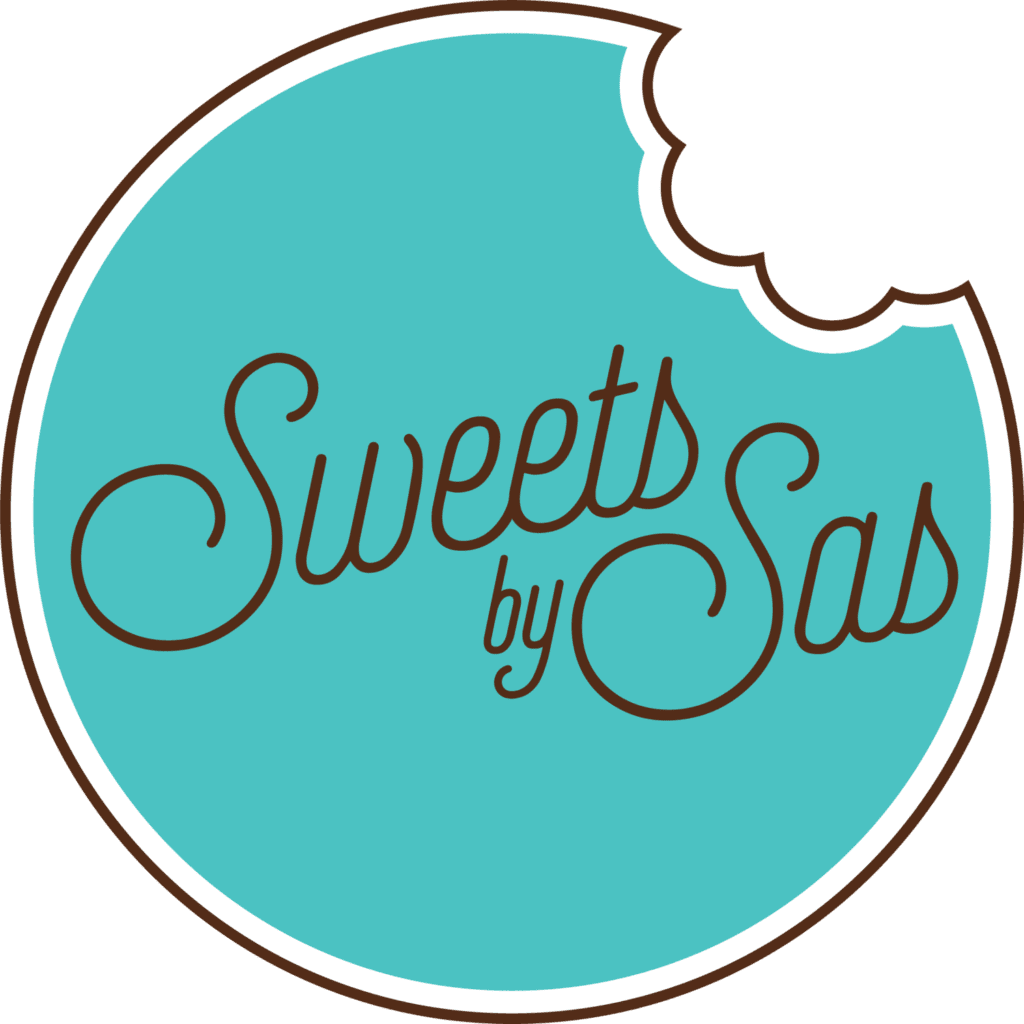 Specialising in hand crafted sugar cookies, each cookie is decorated with royal icing and carefully crafted to be the perfectly balanced sweet treat to add to any event! At Sweets by Sas, we believe that every treat should taste as good as it looks! So, while our cookies are known for the classic, yet contemporary designs, they are even better known for their taste! With over 10 years of experience in the cake industry, we can help guide you to pick something small to ensure your guests get to take away the perfect piece from your event. Join us on this sweet journey by following Sweets by Sas on Instagram or getting in touch via our Website!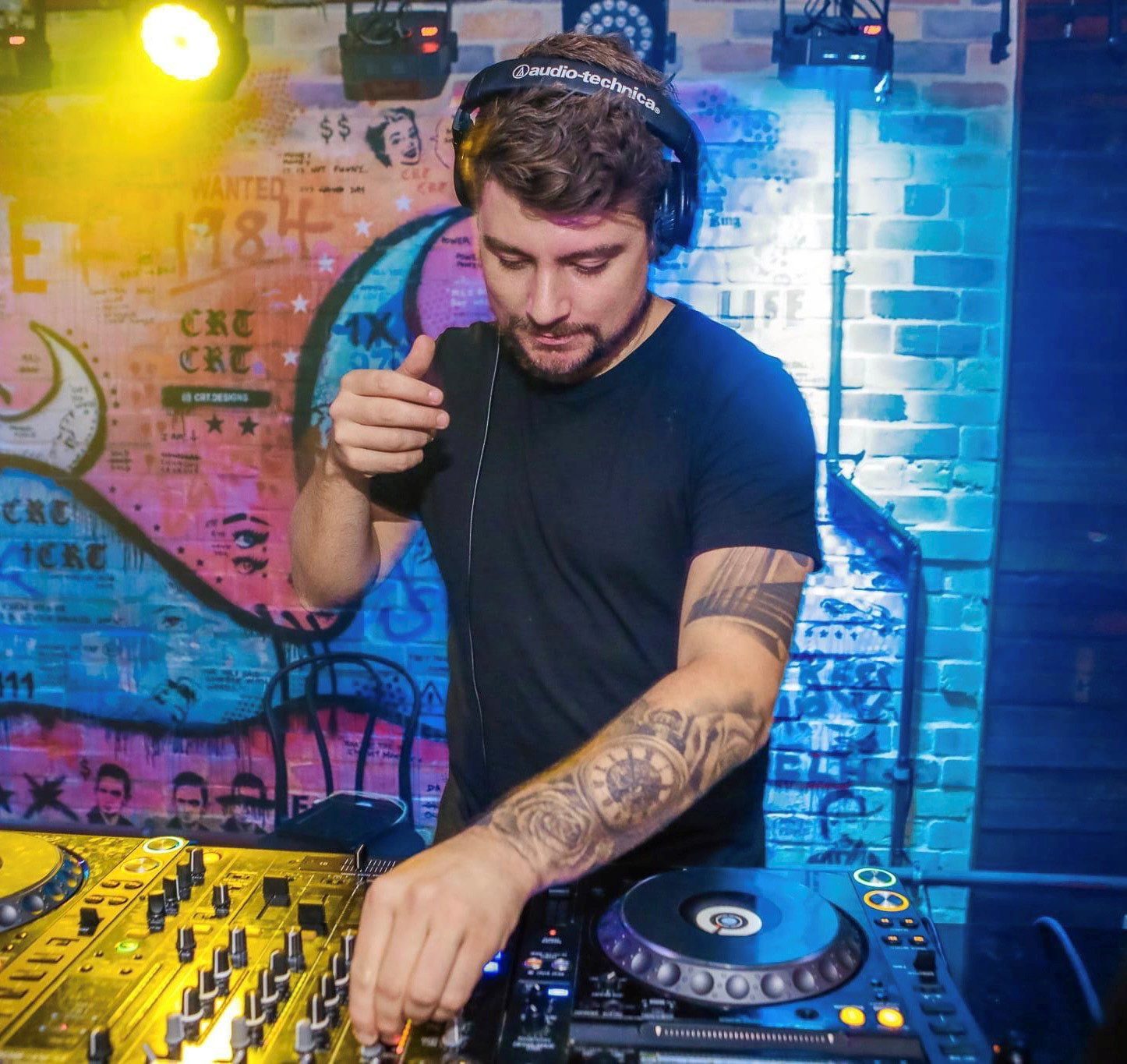 DJ Jesse has been in the Gold Coast nightlife & corporate scene for the past 12 years. With everything from Spice Girls to Beyoncé, and everything in between, personalise your playlist to include your favourites. Specialising in party music, DJ Jess will have your guests out of their seats onto the dance floor, to boogie the night away.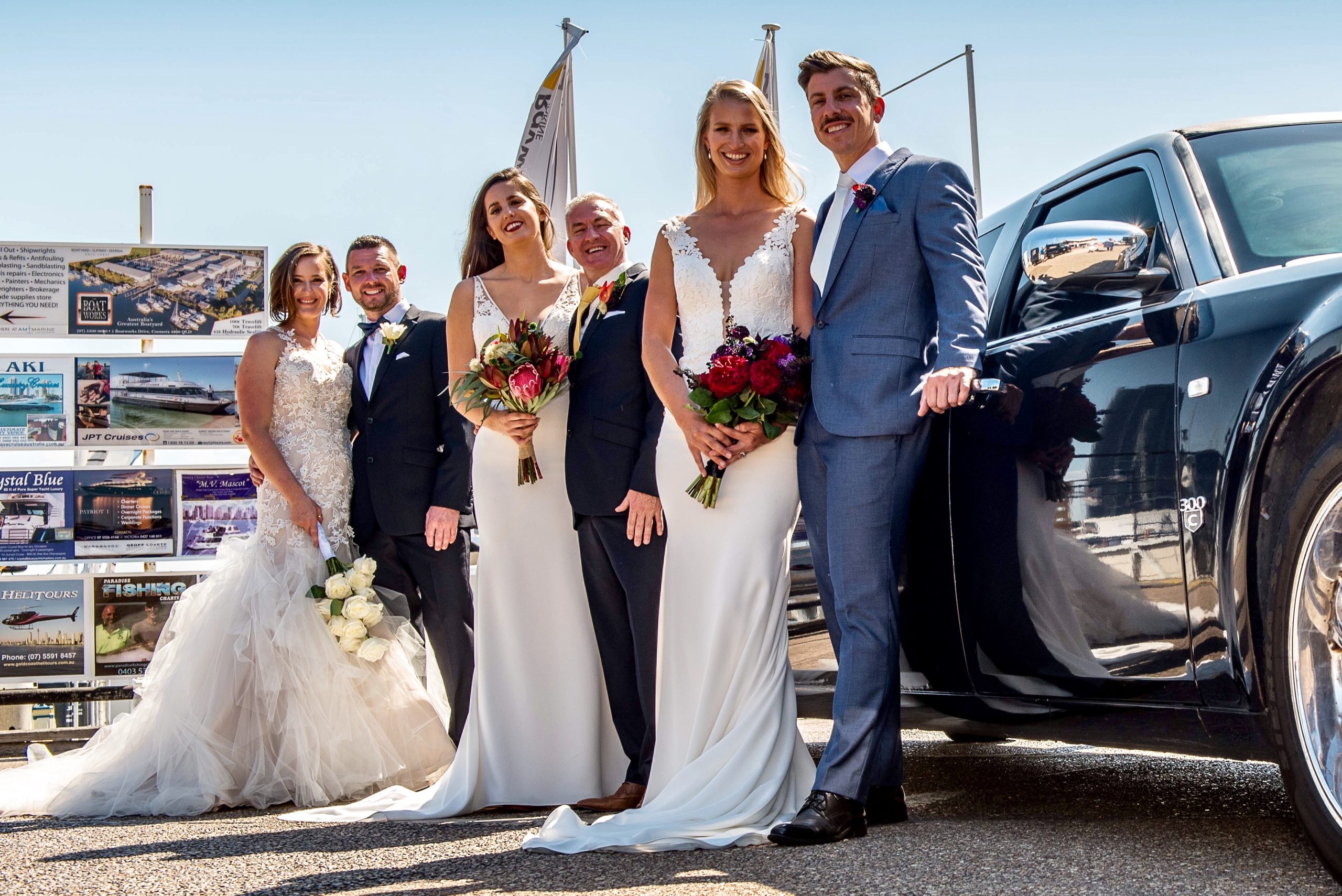 Diamond Limousines are recognised for providing the highest level of quality tailored limousine services to meet and exceed all expectations. We create a memorable experience for our passengers. All vehicles are immaculately presented, as well as our professional and courteous chauffeurs. Our drivers are attentive to your every need, yet respect your privacy. There is no day anticipated as much as your Wedding Day… which is why we all want the best. Our beautifully presented sedans and stretch wedding limousines are available for transporting the wedding party and guests to and from the wedding ceremony and reception. Click to visit Diamond Limousines Website.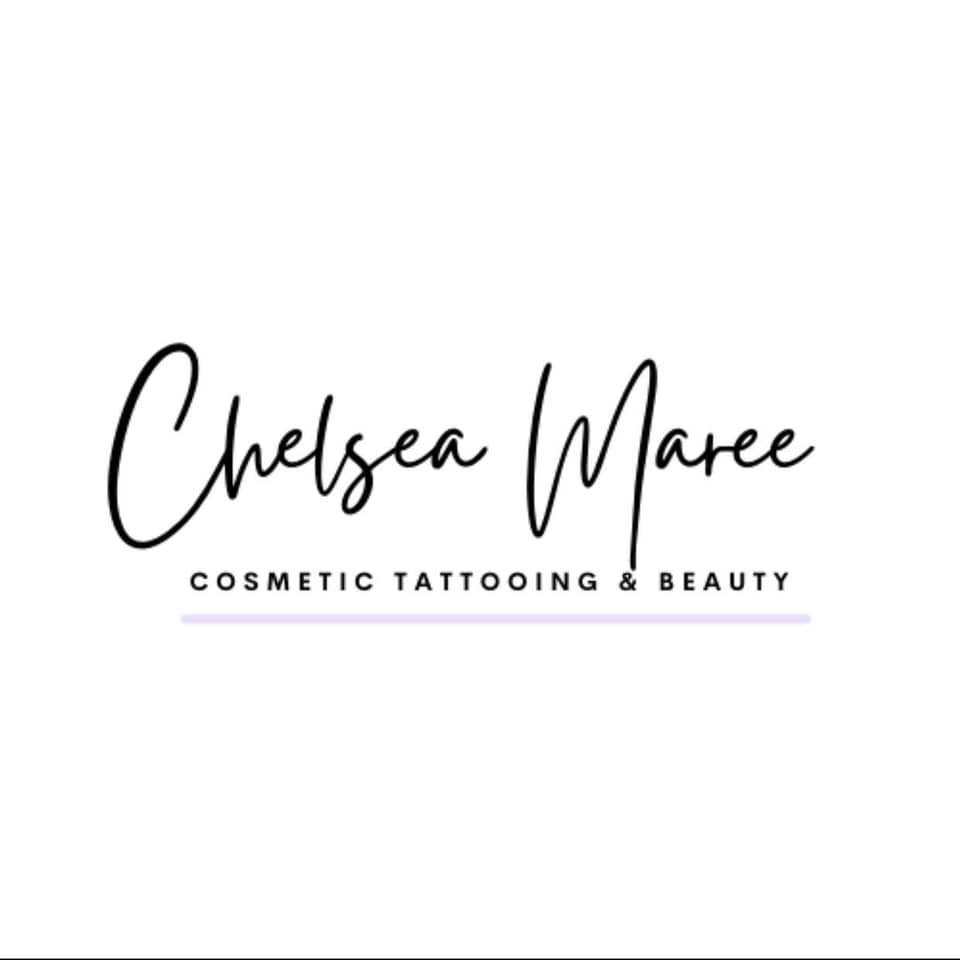 CHELSEA MAREE COSMETIC TATTOOING & BEAUTY
Chelsea Maree has been providing tailored skincare, beauty and relaxation services for over 15 years. We are a salon of dedicated beauty therapists, highly qualified and passionate about providing you with the very best treatment and advice. 
Our services range from clinical skin care treatments using the latest products and technologies for both men and women, relaxing waxing from head to toe, indulgent spa packages, pampering treatments lash and brow makeovers, makeup application, spray tanning and more. Cosmetic tattooing treatments are popular and highly sought after. From Ombre Powder Brow and permanent eyeliner to lip blushing, our choice of cosmetic tattoos is ever-expanding. Enhance your natural beauty and boost your confidence tailored to your natural features. 
We are located in Helensvale. Click to visit Chelsea Maree Skin & Beauty on Instagram or the Website.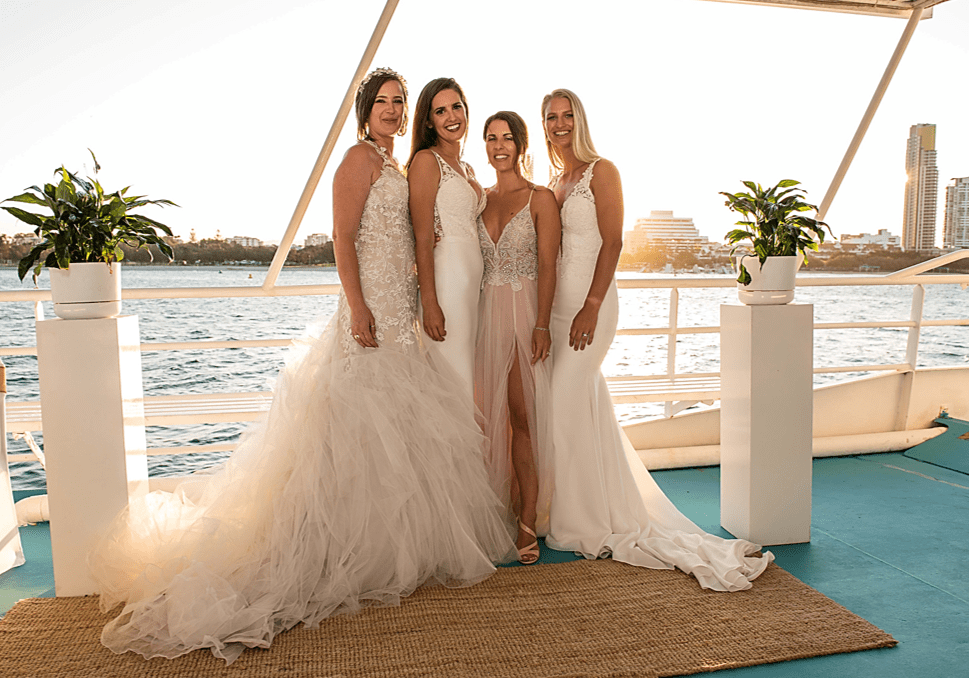 ROSA & MARY'S BRIDAL SHOP
Here at Rosa & Mary's Bridal we value the Bridal experience. We believe in great customer service and delivering beautifully crafted pieces that will make each Bride feel confident and completely themselves. It is important to discover your own taste and find your perfect fit. Our showroom at Varsity Lakes is always stocked with many different styles and pieces from trusted brands. With over 40 years on the Bridal & Dress making industry, we have the experience you can trust. Click to visit Rosa & Mary's Bridal Shop Website.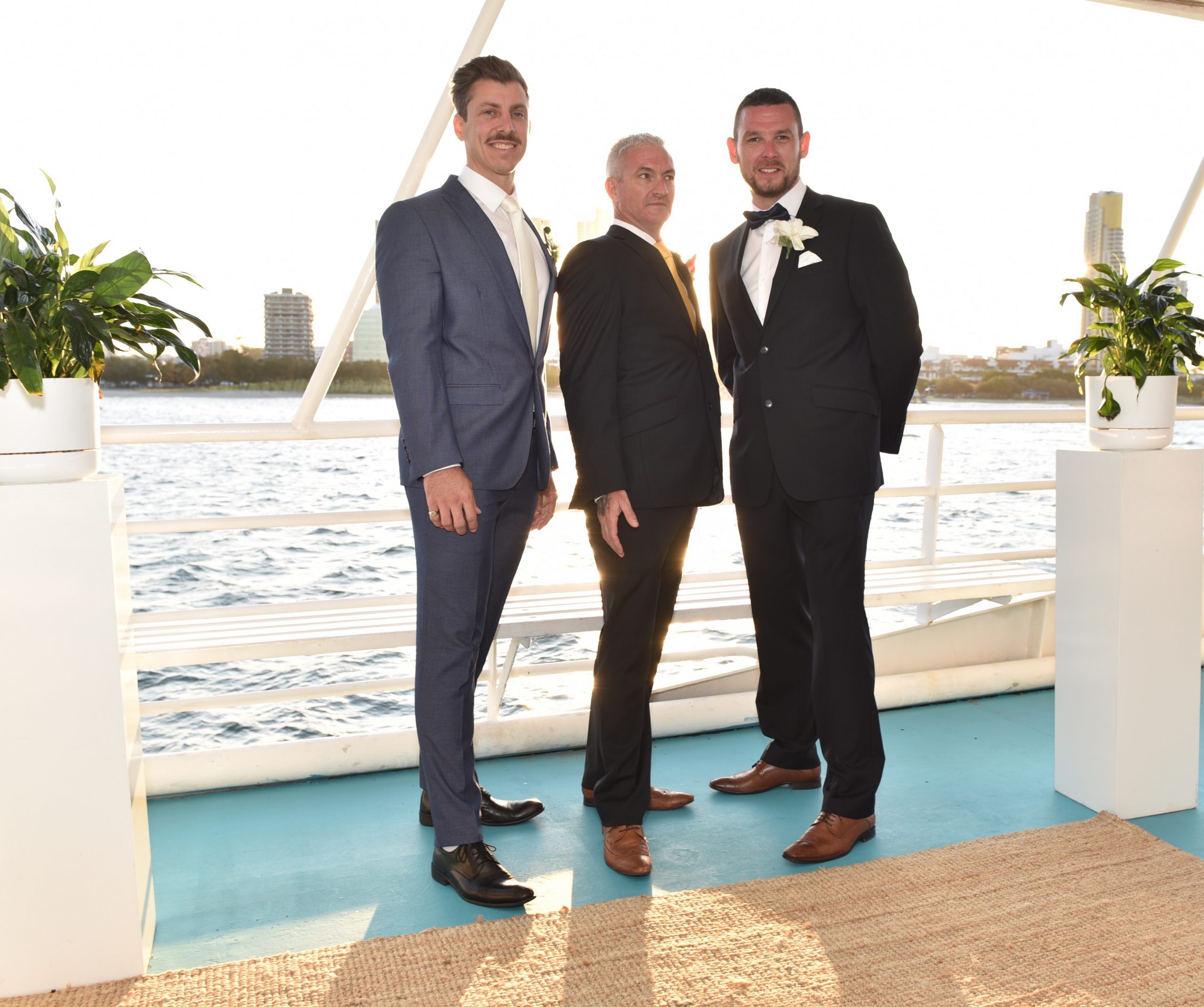 At Bruno's Suits, finding your perfect wedding suit has never been easier. Our showroom at Varsity Lakes stocks an enormous collection of styles, colours and fits. Choosing your wedding suit should be fun and enjoyable… so come and sit at the bar, enjoying an icy cold beer, and let us make you and your Groomsmen look a million dollars for your special day. Bruno has over 50 years' experience and offers unparalleled suit fitting expertise seldom experienced in mainstream retail outlets. Bruno's suits are superbly tailored from the finest natural lightweight European 'Pure Wool' and 'Wool Blend' fabrics, ideal for Queensland's warmer climate. Bruno's suits represent such exceptional value as up to four of our suits can be purchased for the price normally paid for one designer suit of similar quality and style elsewhere. Click to visit Bruno's Suits Website.
the making of lifelong memories awaits...
Request more information to create your own